http://www.hawaiibusiness.com/Hawaii-Business/January-2009/My-Favorite-Things-Darren-Kimura/
My Favorite Things: Darren Kimura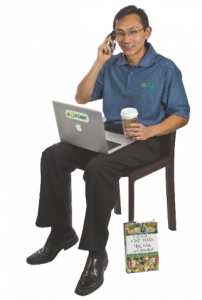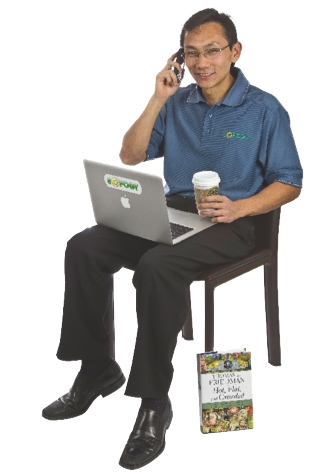 By Jason Ubay
Darren Kimura, president and CEO of the high-tech energy company Sopogy, spends up to 90 percent of his time on the road. All that traveling forces Kimura to find ways to be more productive. "The more efficient I can be, the happier I am," he says.
SMARTPHONE
Apple's iPhone was cool enough, but inefficient for his purposes, Kimura says. So he switched to AT&T's Tilt. He finds it easier and more accurate to type on the slideout QWERTY keyboard than on the iPhone's touchpad. Of course, it's got the standard Smart-phone capabilities such as video, photo-capturing and wi-fi.
BEVERAGE
As a world traveler, Kimura is always on the lookout for quick, convenient sustenance, so he often hits Starbucks for coffee. And this efficient executive has no time for an upside-down venti caramel macchiato. Send his coffee out black.
BOOK
Kimura feeds his entrepreneurial appetite by reading all about Apple Inc. and its founder, Steve Jobs. He recently read The Apple Way, by Jeffrey Cruikshank. Although Kimura isn't a complete Apple diehard, he does own a MacBook Air, which takes up less space than most books, like the one he's currently reading: Thomas Friedman's Hot, Flat and Crowded.