In effort to reduce emissions and set a good green example, I'm biking where and when sensible.  I've begun a Facebook photo album that includes pictures and comments on this topic.  To join in the discussion add me as a friend (Darren T. Kimura) and look for the "Honolulu Cycling: reduce emissions and road congestion" album.  I encourage dialogue and posting of relevant pictures.
Here's my transportation set up: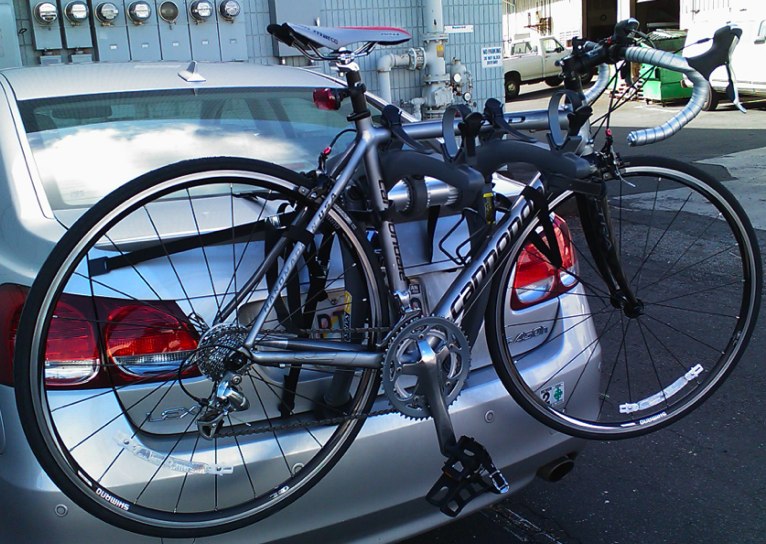 Hybrid car, removable bike rack, Cannondale road bike.
The idea:
Park someplace outside of the city center
Bike in: Avoid waiting at traffic lights, paying for parking, reduce congestion
Save time: Its 4 times faster than walking, bike racks are generally very near to the building entrance
Bike to lunch or meetings as possible
Be seen: Become a reference point, encourage the conversation
Don't get hurt:  Only bike where safe, make dangerous bike areas known
Do it when it makes sense
Comments taken on my Facebook page.